Hello everyone! We're more than half-way through 2018 and I'm a little late in doing this blog post but since I'm continuously disappointed by new YA releases, I thought I should re-read a few of my all-time favourite books and write a blog post about it. So, here's a list of my favourite books I'm going to re-read:
MACBETH BY WILLIAM SHAKESPEARE
I read Macbeth about five years ago in school. I remember being completely mesmerised by it but didn't remember the story much except that Macbeth murdered Duncan to fulfil the prophecy made by the witches and become the king. I'm reading Macbeth currently and I'm enjoying already. Lady Macbeth is one of the most strong-willed, ambitious and guilt-ridden characters I've ever read and I love her for that.
---
Oscar Wilde was (is) a genius known for his wit, dark humour and satire in his books (plays, essays and poem). I've read quite a few essays by him and enjoyed them all. I don't think I'll ever read Oscar Wilde and not like. Likewise, I absolutely loved The Picture of Dorian Gray. Lord Henry is one of the most complex characters ever written whose strong and corrupt persuading powers brought about a downfall of Basil and Dorian. Oh, how I wish I could have Wilde's wit?
---
Half-Blood Prince is my favourite book in the series. We have an insight of Voldemort's character and how the prophecy made by Sybil reached his ears and he set on a journey to gather forces to prevent having it come true. If there's one thing I learned from Harry Potter is that a good seer will never be wrong. I used to consider Trelawney a fraud but I was eventually proven wrong. I think Half-Blood Prince sets a strong base for the final book and the final battle and is often overshadowed by The Deathly Hallows. I swear if I were Voldemort and if Merope would've been alive when I grew up, she would be the first one to die at my hands. I hated Merope for drugging Voldemort's father with Love-potion. Is that even acceptable? I know that's how Voldemort would be born without love and never know what love really is but it still is non-consensual sex.
---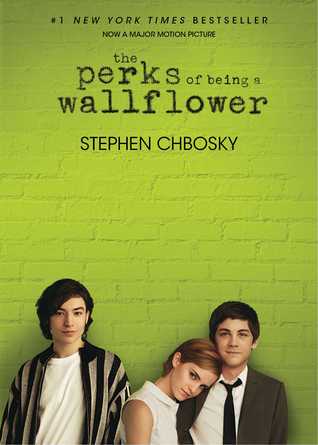 I think this is a relevant book that every adult and teenager should read and it tackles some important themes. I wish I had read this book when I was growing up (of course we're still growing up). Charlie is a shy character who has his issues socialising and making friends and many introverts would've found his character quite relatable. However, the sexual assault is not addressed or rather completely excused or ignored, I dare say! Charlie's Aunt being sexually abused/molested doesn't excuse her from sexually assaulting or molesting a kid (or anyone for that matter). It is a disgusting and ridiculous conception to excuse someone for their hideous acts or behaviour. Though, I reckon Charlie was quite young (almost a kid) when her Aunt sexually abused him so I don't know if he would've felt it as anything wrong or inappropriate (this is what I remember from the movie but please correct me if I'm wrong). Charlie addressed or acknowledged it only when he's quite young and is dealing with the trauma of his Aunt's and best friend's death. I don't think Charlie or his parents could've done anything then when his Aunt was already dead. Served her right, I suppose! I understand it was wrong on Chbosky's part to let Charlie excuse his Aunt but I also don't know how it would've been addressed or acknowledged.
---
It tells the story of a little boy who leaves the shelter of his own tiny planet to travel the universe, learning the notions of adult behaviour through a series of extraordinary events and encounters. A good children's book can teach you more than any other book ever will. I learned so much from this book about adult's and human behaviour in general and how much people narrow their mentality as they grow up. I hope to enjoy it as much as I did before.
---
Which is your favourite book? Did you re-read any of your favourite books or do you plan to re-read in near future? Let me know in the comments below!