Hello, everyone! I've been a lot busy lately and while I'm working on a few reviews, I decided to do a 'MOST ANTICIPATED BOOKS' post like I did last month in the meanwhile. I also watched 'AVENGERS: INFINITY WAR' and it was amazing. I loved it. Anyway, here is a list of my most anticipated books of May.
(ALL SYNOPSES IS FROM GOODREADS)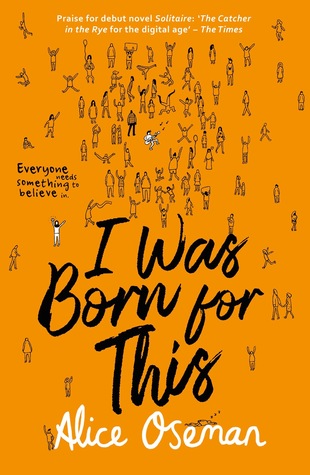 For Angel Rahimi, life is only about one thing: The Ark – a pop-rock trio of teenage boys who are currently taking the world by storm. Being part of The Ark's fandom has given her everything – her friendships, her dreams, and her place in the world. Jimmy Kaga-Ricci owes everything to The Ark too. He's their frontman – and playing in a band is all he's ever dreamed of doing. It's just a shame that recently everything in his life seems to have turned into a bit of a nightmare. Because that's the problem with dreaming – eventually, inevitably, real life arrives with a wake-up call. And when Angel and Jimmy are unexpectedly thrust together, they will discover just how strange and surprising facing up to reality can be.
Mara and Owen are about as close as twins can get. So when Mara's friend Hannah accuses Owen of rape, Mara doesn't know what to think. Can the brother she loves really be guilty of such a violent crime? Torn between the family she loves and her own sense of right and wrong, Mara is feeling lost, and it doesn't help that things have been strained with her ex and best friend since childhood, Charlie. As Mara, Hannah, and Charlie navigate this new terrain, Mara must face a trauma from her own past and decide where Charlie fits in her future. With sensitivity and openness, this timely novel confronts the difficult questions surrounding consent, victim blaming, and sexual assault.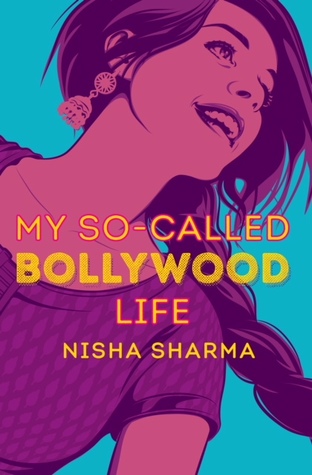 Winnie Mehta was never really convinced that Raj was her soulmate, but their love was written in the stars. Winnie is shocked to return from her summer at film camp to find her boyfriend of three years hooking up with Jenny Dickens. Worse, Raj is crowned chair of the student film festival, a spot Winnie was counting on for her film school applications. As a self-proclaimed Bollywood expert, Winnie knows this is not how her perfect ending is scripted. Dev challenges Winnie to look beyond her horoscope to find someone she'd pick for herself. But does falling for Dev mean giving up on her prophecy, and her chance to live happily ever after? To get her Bollywood-like life on track, Winnie will need a little bit of help from fate, family, and of course, a Bollywood movie star.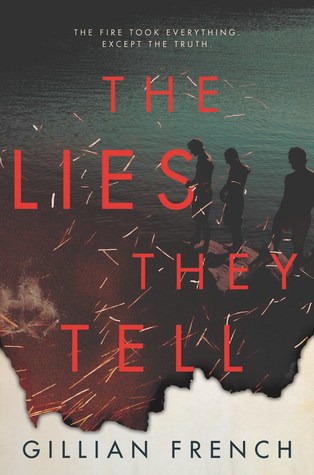 Everyone in Tenney's harbour, Maine, knows about the garrison tragedy. How an unexplained fire ravaged their house, killing four of the five family members. But what people don't know is who did it. All fingers point at Pearl Haskins's father who was the caretaker of the property, but she just can't believe it. This year, Tristan, the last surviving garrison, and his group of affluent and arrogant friends have made a point of sitting in pearl's section. Though she's repulsed by most of them, Tristan's quiet sadness and sombre demeanour have her rethinking her judgments. Befriending the boys could mean getting closer to the truth, clearing her father's name, and giving Tristan the closure he seems to be searching for. but it could also trap pearl in a sinister web of secrets, lies, and betrayals that, once untangled, will leave no life unchanged… if it doesn't take her first.
Clara Shin lives for pranks and disruption. When she takes one joke too far, her dad sentences her to a summer working on his food truck alongside her uptight classmate Rose Carver. Not the carefree summer Clara had imagined. But maybe Rose isn't so bad. Maybe the boy named Hamlet (yes, Hamlet) crushing on her is pretty cute. Maybe Clara actually feels invested in her dad's business. What if taking this summer seriously means that Clara has to leave her old self behind? With Maurene Goo's signature warmth and humour, The Way You Make Me Feel is a relatable story of falling in love and finding yourself in the places you'd never thought to look.
Monday Charles is missing, and only Claudia seems to notice. Claudia and Monday have always been inseparable—more sisters than friends. So when Monday doesn't turn up for the first day of school, Claudia's worried. When she doesn't show for the second day or second week, Claudia knows that something is wrong. Monday wouldn't just leave her to endure tests and bullies alone. Not after last year's rumours and not with her grades on the line. Now Claudia needs her best and only friend more than ever. But Monday's mother refuses to give Claudia a straight answer, and Monday's sister April is even less help. As Claudia digs deeper into her friend's disappearance, she discovers that no one seems to remember the last time they saw Monday. How can a teenage girl just vanish without anyone noticing that she's gone?
FURYBORN BY CLAIRE LEGRAND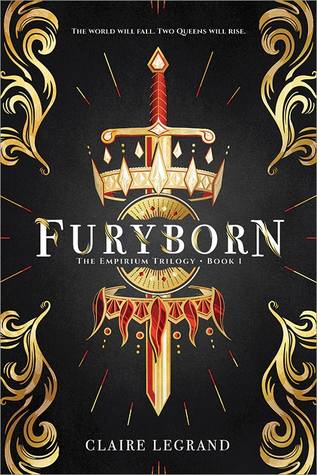 When assassins ambush her best friend, Rielle Dardenne risks everything to save him, exposing herself as one of a pair of prophesied queens: a queen of light, and a queen of blood. To prove she is the Sun Queen, Rielle must endure seven elemental magic trials. If she fails, she will be executed…unless the trials kill her first. One thousand years later, the legend of Queen Rielle is a fairy tale to Eliana. A bounty hunter for the Undying Empire, Eliana believes herself untouchable―until her mother vanishes. To find her, Eliana joins a rebel captain and discovers that the evil at the empire's heart is more terrible than she ever imagined. As Rielle and Eliana fight in a cosmic war that spans millennia, their stories intersect, and the shocking connections between them ultimately determine the fate of their world―and of each other.
In this valuable and revealing anthology, Roxane Gay collects original and previously published pieces that address what it means to live in a world where women have to measure the harassment, violence, and aggression they face, and where they are "blown off, discredited, denigrated, besmirched, belittled, patronized, mocked, shamed, insulted, bullied" for speaking out. Contributions include essays from established and up-and-coming writers, performers, and critics, including actors Ally Sheedy and Gabrielle Union and writers Amy Jo Burns, Lyz Lenz, Claire Schwartz, and Bob Shacochis. Covering a wide range of topics and experiences, from an exploration of the rape epidemic embedded in the refugee crisis to first-person accounts of child molestation, this collection is often deeply personal and is always unflinchingly honest. Searing and heartbreakingly candid, this provocative collection both reflects the world we live in and offers a call to arms insisting that "not that bad" must no longer be good enough.
As a rock star drummer in the hit band The Brightsiders, Emmy King's life should be perfect. But there's nothing the paparazzi love more than watching a celebrity crash and burn. When a night of partying lands Emmy in a hospital and her girlfriend in jail, she's branded the latest tabloid train wreck. Luckily, Emmy has her friends and bandmates, including the super-swoon-worthy Alfie, to help her pick up the pieces of her life. She knows hooking up with a band member is exactly the kind of trouble she should be avoided, and yet Emmy and Alfie Just. Keep. Kissing. Will the inevitable fallout turn her into a clickbait scandal (again)? Or will she find the strength to stand on her own?
let me know which books you're looking forward to reading in May.
P.S. PLEASE DON'T BOTHER MENTIONING 'A COURT OF FROST AND STARLIGHT' ON MY BLOG. I COULDN'T CARE LESS ABOUT IT.